Security Services Company in Rhode Island & Massachusetts
Protecting People, Products & Profits
For over 37 years, SecurityRI has been recognized as a leader in the private security industry. Security is core to our business, and we are positioned to offer customized private security services to meet the specific needs of any organization.
Licensed #1, SecurityRI is a full-service security company. We are committed to maintaining a competitive edge in the marketplace by consistently exceeding excellence in service to our clients. 
SecurityRI's security team provides the following custom services:
– Unarmed Security Officers
– Armed Security Officers
– Mobile Patrols / Site Inspections
Maintenance: Lighting, Waste & Irrigation Assessments
Facilities Checks
Disturbance and Alarm Response
– Digital Reporting 
Modern Technology
Redundancy 
Proper communication
Alerts
Trend(s) Detection
GPS tracking
– Live 24/7/365 Supervision Leadership Teams
Security is a high-priority challenge for any facility in the ever-changing world. There is a range of threats that may be facing any given facility. Security is a complex matter that goes far beyond physical security. As a result, every corporation must thoroughly understand the various technologies that can assist in a comprehensive security plan. SecurityRI is a complete security service company that can provide Armed / Unarmed Officers, Mobile Patrols, AI Security Cameras, Managed IT Services, Cyber Security, and Data Back-Up.
2015 – Rebranded d/b/a SecurityRI
Still Licensed #1 in Rhode Island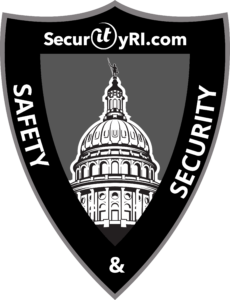 Your Trusted Security Team!